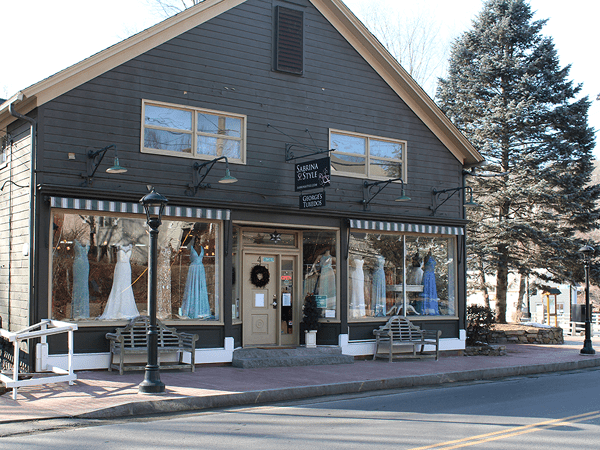 Sandy Hook – 

An Historic Village

Hidden Treasures – Natural & Man-Made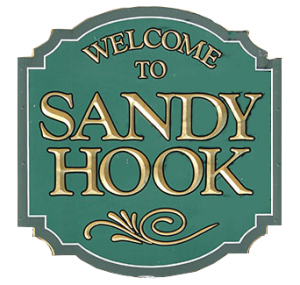 There's a place within Newtown that is a place apart. Nestled along the Pootatuck River, it is a village called Sandy Hook. We began with saw and gristmills that provided the timber to build this town. We grew as a place tightly bound as a community.
"S.H.O.P." has been instrumental in supporting the Sandy Hook Village community and business district by implementing ongoing revitalization, marketing, business growth, philanthropy, advocacy and Arts & Culture initiatives since the 80s. Want to become a S.H.O.P. Member?  If so, please complete the New SHOP Member Registration Form
Located at the end of Old Bridge Road in the southeastern corner of Sandy Hook, Eichler's Cove offers a marina, boat launch, picnic area, beach, and spectacular view. Eichler's Cove is the only public access to Lake Zoar for Newtown residents. Seasonal boat launch passes and swim passes may be purchased at the parks and Recreation office during regular business hours or online at www.newtown-ct.gov. (Photo courtesy of the Newtown Patch)
Located on Philo Curtis Road in Sandy Hook, this park is open from 8 am to 8 pm. Amenities include four tennis courts, a ball wall, basketball court, two playground areas, a pavilion, multipurpose baseball / softball field, two artificial surface fields, and a swimming pool complex, which features an eight-lane, 25-yard pool with a diving "L" and wading pool. Swim passes can be purchased at the Parks and Recreation office during regular business hours or online at www.newtown-ct.gov.
In 1839 Charles Goodyear discovered the process for vulcanizing rubber at a shop in the glen in Sandy Hook, which gave rise to the American rubber industry and lead to the establishment of a rubber factory in Rocky Glen. Located between Glen Road and Black Bridge Road, this park has two easy walks, one from each end of the park. Each walk is about an hour long.