Adopt A Lamppost
Sunday, November 26th
10:00 a.m. sharp
Tree Lighting
Saturday, December 2nd
Festivities begin at 4:00 p.m.
Sandy Hook – 

An Historic Village

Hidden Treasures – Natural & Man-Made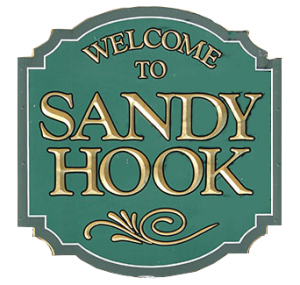 There's a place within Newtown that is a place apart. Nestled along the Pootatuck River, it is a village called Sandy Hook. We began with saw and gristmills that provided the timber to build this town. We grew as a place tightly bound as a community.
  "S.H.O.P." has been instrumental in supporting the Sandy Hook Village community and business district by implementing ongoing revitalization, marketing, business growth, philanthropy, advocacy and Arts & Culture initiatives since the 80s. Want to become a S.H.O.P. Member?  If so, please complete the New SHOP Member Registration Form